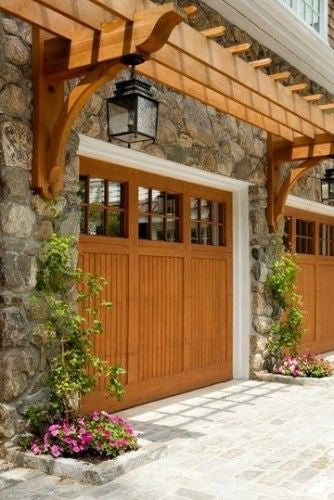 Considering all the options to make smart many devices in your home, why not make the garage door smart, too? Not only does the garage house your cars and other miscellaneous items, but it also serves as an entryway to your home. With that being said, it too deserves smart treatment that will serve to make your home more comfortable, convenient, and secure.
Swapping out a traditional garage door opener with a Z-Wave garage door remote controller allows for opportunities a traditional garage entryway otherwise lacks; the remote in itself is more advanced than a traditional remote that clips onto your car's visor. Using an app on your smartphone, you are able to open and close the garage door as you please, and can do so remotely. You can also integrate the garage door opener with other smart devices in your home, and trigger varied scenes for the different times of day when you may arrive or leave. For example, the opening of the garage may activate dim lighting in the area directly surrounding the entryway from the garage to the home or an adjusted temperature that you have prefixed.
The garage door can also be connected to a smart presence sensor mounted in your car that will enable the garage to open and close itself when the car is a certain distance from it. Customizing it to your personal needs has no limitation, and can enhance your overall smart home experience.