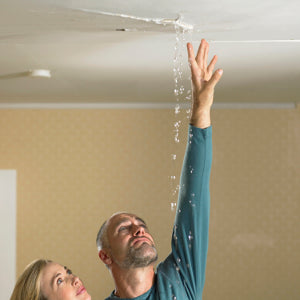 Smart technology is changing the nature of home leak detection and commercial leak detection. Also, flood prevention technology is improving every day. Today every home and the commercial building should have a smart water meter, water sensor alarm, water leak detector and a Leak Gopher water shut off valve. They can save time and money on maintenance and keep your property in top-notch condition. 
Important for apartment and commercial buildings
Property owners should consider a leak detection system for the following reasons:
High Water Bills: A water leak detector can help you prevent your water bill get out of control. Often it's easy to ignore a leak even if you know about it. A smart leak detector can help in this area. They generally come with bells and whistles like text messaging and online reminders to help you resolve issues faster.
Water Safety: Leaking pipes can cause contaminants to seep into the water supply. Leak detection technologies help you resolve the problem faster so the inhabitants of the apartment or commercial building are safe.
Prevent Water Damage: The best smart leak detector in the market will help you prevent water damage to your property. Water damages are expensive. If an inexpensive water sensor can take care of the problem, you should take advantage of such water leak detection device.
Lower Long-Term Maintenance Costs: Undetected problems can become more expensive down the road. The best water leak detector system will solve the issue before it snowballs into a catastrophe. So you wouldn't have to spend large amounts of money later.
Useful for Commercial Buildings: Most commercial buildings are unoccupied for 50 percent of the time. Burst pipes and flooding can destroy the property without anyone knowing. Today's best smart leak detector and flood prevention technology comes with water sensor alarm that can remotely alert users through smartphone apps. It can prevent 93 percent of the water damages that happen without detection.
What smart technologies and what products?
Apartment and commercial property owners have multiple smart leak detection technologies available. Here are a few: 
Smart Leak Detector: The leak detection system can notice the presence of water and alert you through your Z-Wave hub.
Smart Water Meter: This kind of water leak detection device can help you find leak problems before they become a headache. Most of these products come with companion apps. These can be a great home leak detection solution.
Detectors with Shutoff Valves: The best water leak detector and Z-Wave water sensors can even shut off the supply through control valves. It can be a great option for commercial leak detection.
What it prevents?
If you have a water leak sensor system in place, you can prevent:
Mold: Leaking pipes create an ideal environment for mold.
Water Damage: Your floors, walls, ceilings, inventory, and equipment can be damaged.
Business Disruption: Cleaning a flooded premise can be a major business disruptor.
Headaches for Landlord and Property Owners: Prevention is better than cure. Putting leak detection technology and flood detection technology can help landlords and commercial property owners avoid a lot of water-related problems.
The best smart leak detector technology will help you maintain your apartment and commercial property more efficiently. It will save you time and money.