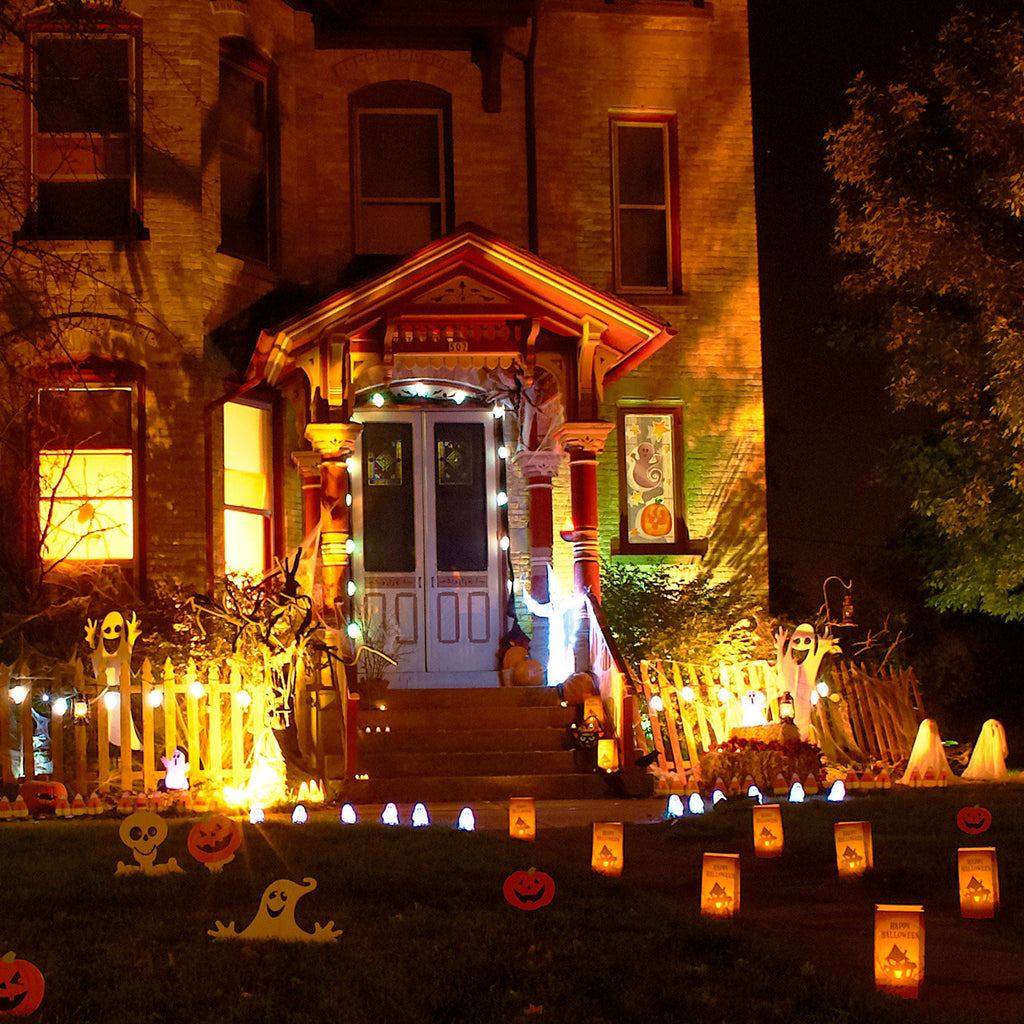 The time has come again for pumpkin patches, haunted hay rides, costumes, and lots of candy. What better way to celebrate this spooky time than by decorating your home to be the most monstrous on the block with the help of Z-Wave.
Using Aeon Labs ZW098-A52 LED bulbs, create elaborate displays that elevate the scare-factor with the colors of your choosing that can last for up to 50,000 hours. Controlling the color of your lights is possible through your Z-Wave controller, or by manually selecting colors on a wall switch after cycling them. Also a necessity for creating a spooky display is the GE 12720 outdoor smart switches, capable of controlling anything plugged in outside from decorations to lights. From inside of your home, you can turn the lights and decorations on and off, as well as schedule timers for them. Have your life-sized ghosts move in sync with your fog machine and dancing orange lights, all to the beat of a howling playlist.
Creating elaborate displays isn't limited to Halloween. Imagine the possibilities for other holidays as well! Using these devices offers you the ability to transform your yard with the control of Z-Wave through your phone, leaving less time hassling with your displays and more time to enjoy your holidays.