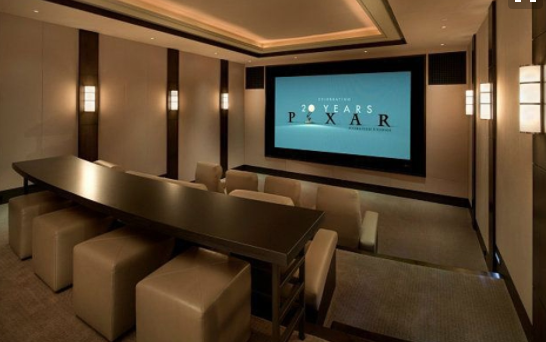 How to Bring The Movie Theater to Your Smart Home
For all home theater enthusiasts alike, home automation brings people an ultimate immersive cinema experience. There are many different aspects that we love about the movie theater that heightens our senses such as sound, lighting, and audio that give us the chills and evoke emotions through real-life movie moments. If you are an avid movie-goer, why not bring the thrilling movie theater experience to your home? Even better than going to the movies, homeowners can set up their own private theater empowering homeowners to truly enjoy a unique interior concept. Z-Wave is proud to be part of providing these unique experiences to their customers and making it simple, user-friendly and one-of-a-kind in-house movie experience.
Transform Your Living Room With One Touch
Whether you want to dim your lights, adjust sound levels or customize your thermostat for perfect movie theater feels, ARNU Box Mach 10 64bit V2 - Quad Core - S905 - Pure Linux Theater Box allows you to do exactly that. Homeowners have blazing fast wireless AC, KODI™ powerful software,  and a high-definition viewing experience. Installed within the KODI™ software called the Cloudword Installer,  which enhances the movie theater experience based on your preferences. You are able to customize the experience by selecting the country, language and personal interest typed in simple one-word codes. 
High Definition Is Cutting Edge
We love to see the h
igh-definition video for a clear, vivid and sharp picture that speaks to us. Additionally, high definition
isn't the only perk that delivers the good picture, we can't forget the 4K video. It will have what is close to a 3-D effect. Who doesn't love the great picture to enjoy their Netflix movie binge watching?
A Fast and Speedy Option
One of the fastest media players we have come across, the ARNU Box Mach 10 64bit V2 - Quad Core - S905 has a supercharged power that performs so well because of it 64 Bit processor and great performing KODI™ software. It also has a running speed tester, tested from Time Warner Cable which allows users to see exactly how quick the processor they purchase really is!