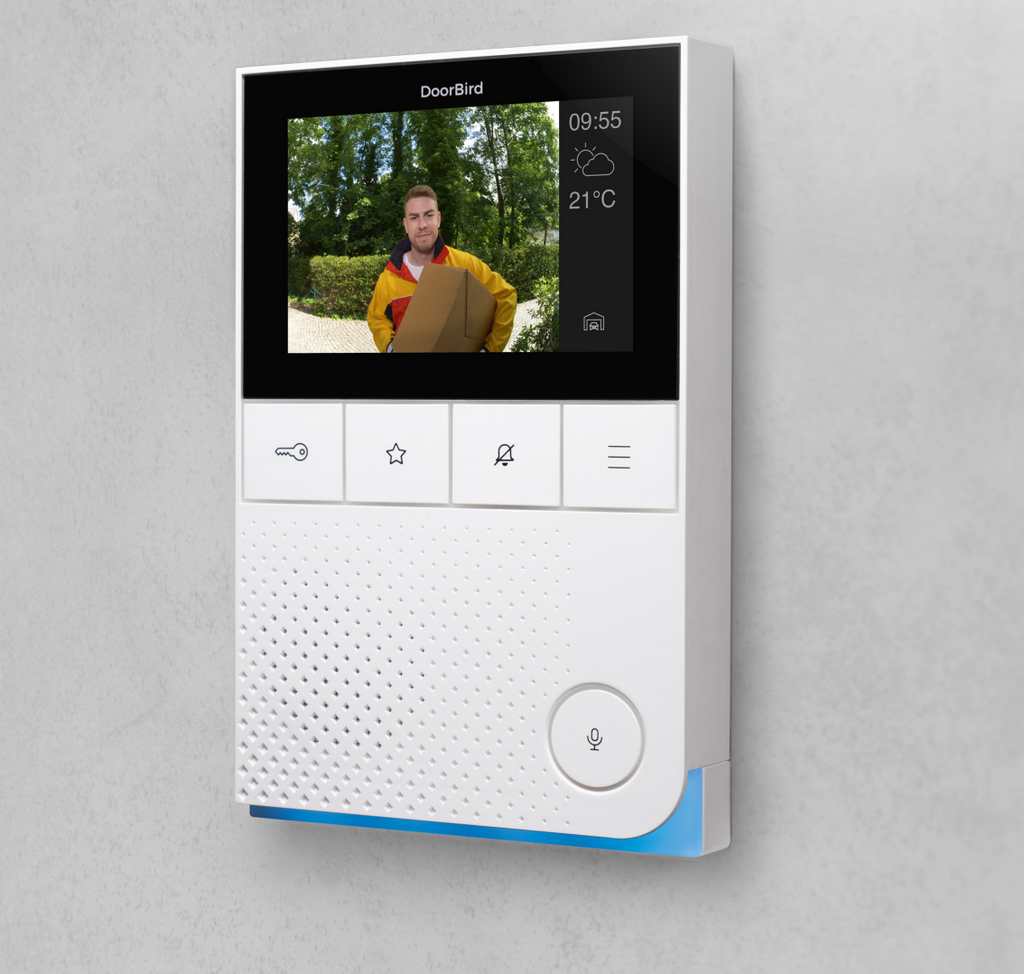 Check out the New DoorBird Intercom Indoor Station.

On Amazon: https://amzn.to/3490tWV 
On on Zwaveoutlet.com



Now add a wall mounted or table top indoor answering interface. Unlock door strikes, zwave and wifi locks! Clean, Easy and just works!

Subscribe to Youtube or our Email List for a video review on this product.


The DoorBird IP Video Indoor Station is an ideal addition to every DoorBird IP Video Door Station. It features excellent video and audio quality, and its compact and discreet design blends in with any environment. The display of the indoor station is made of scratchresistant tempered glass. All functions are available within seconds via the intuitive user interface with clear symbols. All main functions can be activated via the hardware buttons without having to use the touch screen. This makes the operation . intuitive and comfortable . easy-to-use for every age group . even with gloves on possible The individual doorbell sound for the door, storey or gate helps to distinguish where the visitor presses the call button. At the same time, the LED status bar on the bottom of the indoor station illuminates in freely customizable colors.