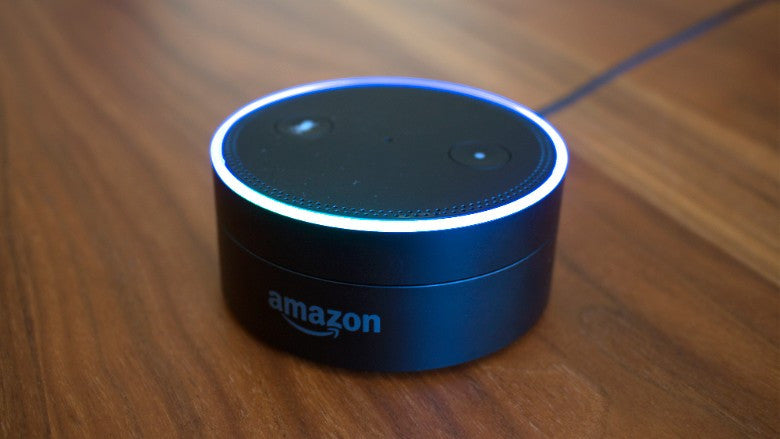 If you're like us, you love your Amazon Echo. Amazon's highly perceived controller does amazing things around the home with seamless voice activation, via Alexa.
We couldn't imagine anything better until Amazon released their second series of Echo, the Echo Dot. Amazon Echo Dot allots for just as much hands-free capabilities in your home and offers the same voice-control as the original model, but in a pint-sized version.  
Ask Alexa to do an assortment of things with the Dot, including playing music, controlling smart home devices, setting alarms, and more. Though the device has a speaker of its own, it can also connect to external speakers using Bluetooth, and can play music from platforms including Prime Music, Spotify, and Pandora.
Like the Echo, the Echo Dot can control lighting fixtures, switches, thermostats, locks, and much more by connecting with compatible devices. It is also able to detect voice commands from across the room with seven microphones despite any excess noise. This feature makes it perfect for any environment.
On top of everything else, the device is always updating itself through cloud technology to best serve you and your home. What's not to love?