Sensative Strips Drip 700 Water Leak & Temperature Sensor, Installer Package
Sensative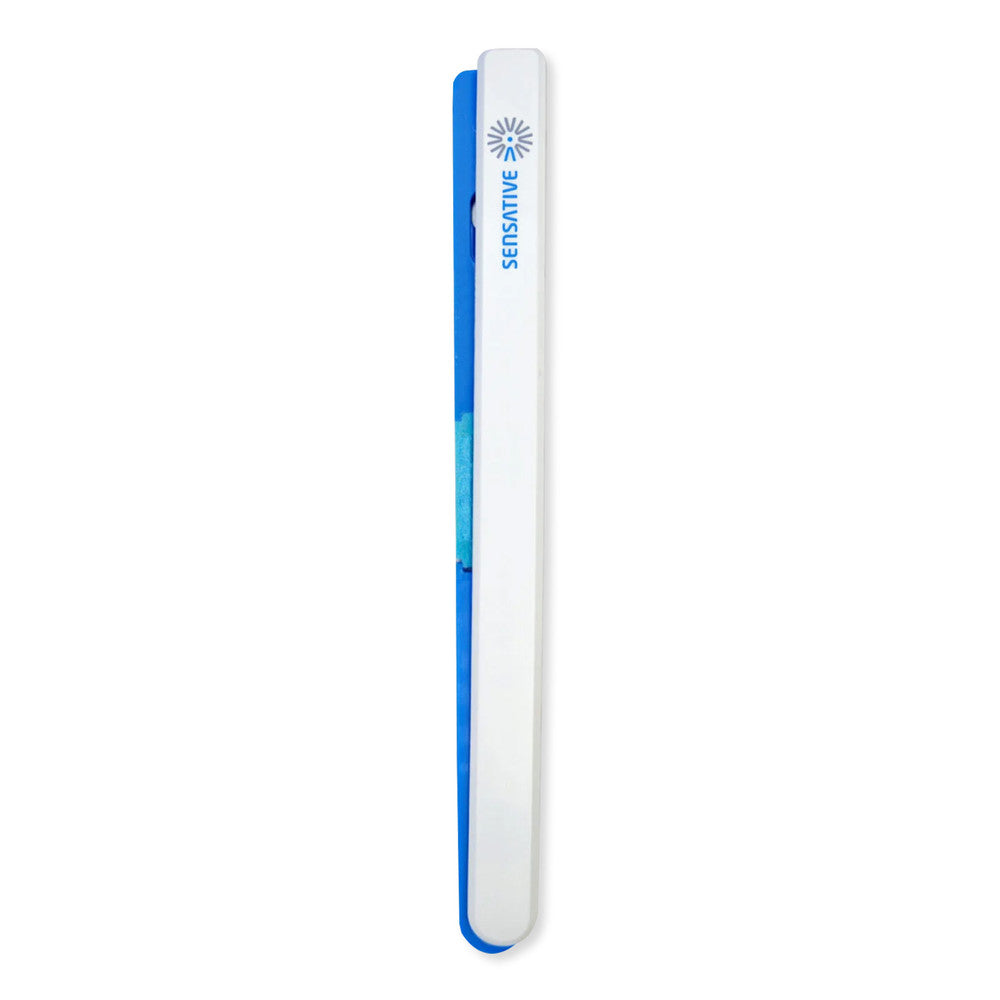 Elevate Your Indoor Comfort with Sensative Strips Comfort Z-Wave 800 Temperature, Humidity & Light Sensor
Take control of your indoor environment with the Sensative Strips Comfort Z-Wave 800 Temperature, Humidity & Light Sensor. This state-of-the-art sensor offers real-time updates on crucial indoor conditions, including temperature, humidity, and light levels in any room. Its sleek, ultra-slim design allows it to seamlessly blend into your home, providing you with a sophisticated and efficient smart home experience.
Key Features:
Smart and Sleek Design: Enhance your living space with the ultra-thin profile of this multifunctional sensor. Its discreet presence ensures it remains virtually invisible in any room while providing essential data for a comfortable indoor atmosphere.
Precise Environmental Monitoring: Monitor temperature, humidity, and light levels with unparalleled accuracy. Use this data to create the perfect ambiance in your home, adjusting lighting and climate control systems automatically for optimal comfort and energy efficiency.
Customized Automation: Utilize the sensor's data to trigger personalized alerts and scenes tailored to your preferences. Automate your lights, heating, or cooling systems effortlessly, enhancing both comfort and convenience in your home.
Effortless Integration: Designed for universal compatibility, the Strips Comfort Sensor easily integrates into your existing smart home setup. Mount it discreetly with double-sided tape in any location, enabling seamless integration without disrupting your home decor.
Long-Range Connectivity: With a Z-Wave communication range of over 300 feet (100 meters), this sensor ensures reliable performance by effectively communicating with your Z-Wave controller or hub. Enjoy uninterrupted connectivity throughout your home.
Durability and Reliability: Built to withstand water exposure and temperature fluctuations, this sensor is durable and reliable, making it suitable for indoor use in various conditions. Rest easy knowing your smart home environment is in good hands.
Sensative +Switch Inclusion: The package includes the Sensative +Switch, adding convenient On/Off button functionality to your Strips sensors. This feature enhances your Z-Wave network, allowing easy activation and deactivation of scenes, devices, or pre-programmed functions.
Cutting-Edge Z-Wave Plus v3 Certification: Equipped with the latest Z-Wave technology, this sensor offers an extended wireless range, enhanced security through S2 Smart Start and Secure Vault security encryption, faster operation due to enhanced memory, and an impressive battery life of up to 10 years.
What's in the Box:
Sensative Strips Comfort Sensor
Sensative +Switch (On/Off button)
Magnet
Manual
Quick Start Guide
Important Note: This sensor requires a compatible Z-Wave controller or hub, sold separately.
Sensative: Empowering Your Smart Home Experience
Since 2015, Sensative has been a trailblazer in the smart home industry, crafting distinctive and stylish products that simplify, secure, and elevate home life. The ultra-slim design of Sensative Strips Sensors allows for seamless and unobtrusive installation, enhancing both functionality and aesthetics. Trust Sensative to transform your indoor comfort and create a smarter, more efficient home.

Quick and Easy Shipping 
All orders over $100 in the 48 Continental United States receive FREE Ground Shipping.
Orders checked out with Standard Shipping typically take between 1-2 business days to be processed and shipped. Expedited orders placed before 2:00 p.m. PST will be shipped the same day. Weekends and holidays are excluded from processing and shipping times, so please account for non-business days when choosing your shipping method. You will receive an email with tracking information when your order has been shipped. Z-Wave Outlet will contact you with a follow-up email if the merchandise you have selected is not currently in stock or if we need additional identification provided for credit verification.
Our primary shipping service is USPS and UPS. We offer expedited services such as UPS 2nd Day Mail at check out. For Next Day delivery please call to place your order. 
Weekends
Please remember that delivery time does not include weekends or holidays.
Standard Shipping
Standard orders are processed once credit card authorization and address verification have been obtained. Orders shipped via standard delivery typically arrive in three (3) to ten (10) business days (Monday through Friday, not including holidays) for the Continental United States. All orders are shipped within 1-2 business days.
UPS 2nd Day Mail
All Second Day Air orders confirmed before 2:00 p.m. PST will be processed the same day pending credit card authorization and verification. Credit card authorization can take 24 hours for approval. Second Day Air orders confirmed after 2:00 p.m. PST will be processed the following business day. Second Day Air orders placed on Friday after 2:00 p.m. PST will be processed on Monday (excluding holidays). 
Canada and Mexico
Normal delivery times 5-9 days 
Orders will need to be paid by PayPal or Wire Transfer 
Shipping cost includes insurance
Shipping to other countries is Available
Please contact us by email: support@zwaveoutlet.com or by phone 619-632-5254 for custom shipping quote. 
Shop from home with the comfort of knowing that your order is backed by a 100% Money Back Guarantee.

We stand behind the products and services we provide. If you are not satisfied with your purchase within the first 30 days you can return or exchange new products for a full refund. 
If the item has a manufacture defect in material or workmanship, we can help you process your Manufacture Warranty Claim. Please contact support@zwaveoutlet.com to trouble shoot your ZWave Outlet Purchase.   
Items purchased from outside of ZWaveOutlet.com will need to be processed through their appropriate sales channel (IE: Amazon.com, Ebay.com, NewEgg.com etc)  ZWaveOutlet's Guarantee doesn't cover shipping costs incurred during exchanges and for full refund items need to be in new condition. 
We're so confident we can save you money that we now guarantee it! If you find a lower advertised price from any authorized U.S. dealer on an new, in-stock product, e-mail us and we'll match any verifiable price. You can shop with confidence at ZWaveOutlet knowing you'll receive the LOWEST PRICE out there, GUARANTEED! *Prices matches need to be completed before placing order.