Qubino Z-Wave Mini Dimmer
Qubino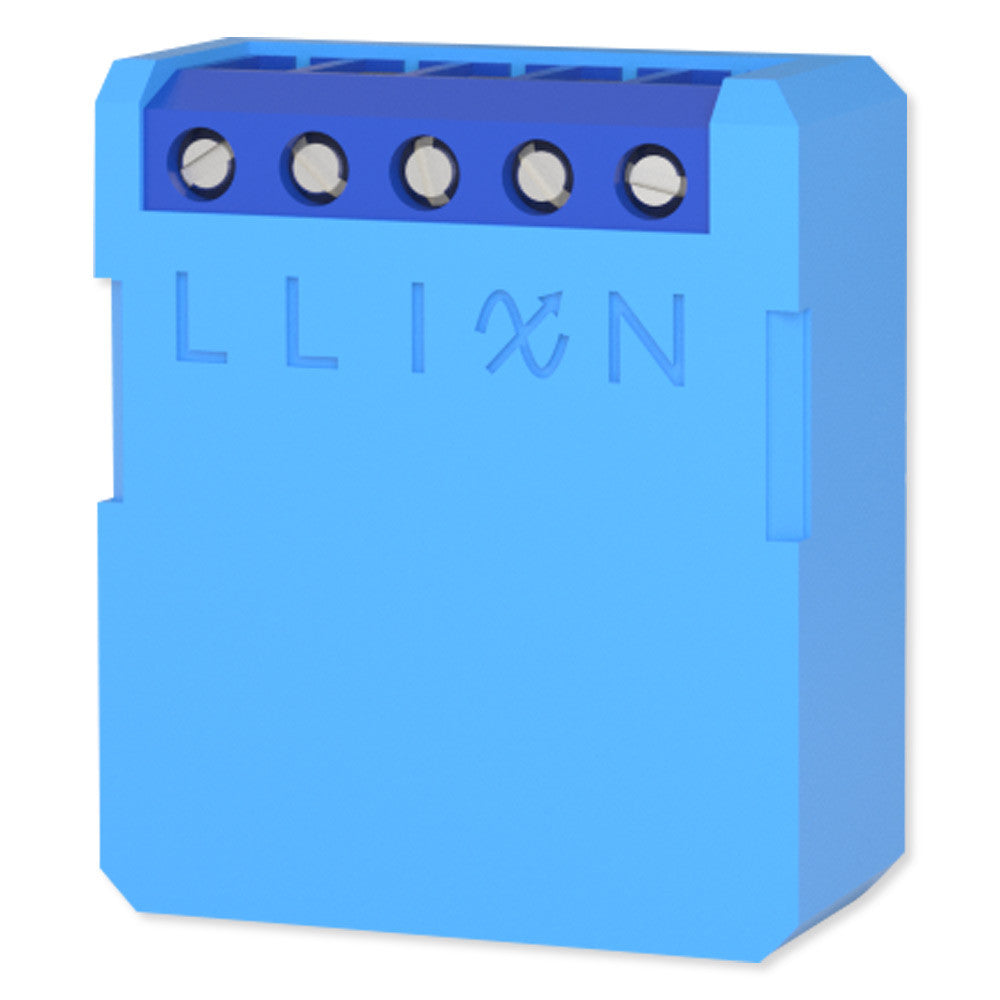 Elevate Your Lighting Experience with the Qubino Mini Dimmer - The Smallest Z-Wave Connected Dimmer Switch in the Industry
Upgrade your standard light switch to a world of smart lighting possibilities with the Qubino Mini Dimmer. This diminutive dimmer module is not just small in size; it packs a punch in functionality, offering seamless Dim/Brighten control for an array of light sources, including low-voltage halogen lamps, fluorescent lights, incandescent bulbs, and LED bulbs/strips. Here's why the Qubino Mini Dimmer stands out:
Key Features:
Compact and Energy-Efficient: The Mini Dimmer module is incredibly compact and energy-efficient, consuming a mere 0.4W during operation. It's the perfect addition to your Z-Wave network, allowing precise control and dimming of your lights without any unnecessary power drain.
Energy Monitoring: Beyond dimming, this module provides valuable insights into your energy consumption, helping you monitor and manage your usage effectively.
Z-Wave Signal Repeater: Enhance the strength and reach of your Z-Wave network effortlessly. The Mini Dimmer acts as a Z-Wave signal repeater, ensuring a robust and stable connection among your smart home devices.
Built-in LEDs: Equipped with built-in LEDs, this module communicates Z-Wave network status, voltage levels, and calibration progress, making it easy for you to monitor and troubleshoot your smart home setup.
Compatibility: Seamlessly integrate the Mini Dimmer into your existing smart home setup. It is compatible with leading automation brands such as Fibaro, Google Home Assistant, HomeSeer, SmartThings, Vera, Zipato, and more, guaranteeing a hassle-free integration experience.
Installation Flexibility: Installation is a breeze, accommodating both 2-wire and 3-wire connections. A neutral wire is required only in a 3-wire configuration. The module fits snugly between your LED driver/power supply and wall switch, making it suitable for various lighting setups with no minimum load requirement.
Automation Integration: The Mini Dimmer plays well with other Z-Wave devices in your home, allowing you to create customized automation or security scenes that align with your lifestyle and needs.
Z-Wave Plus Certification: Enjoy enhanced performance with Z-Wave Plus certification. This upgraded certification ensures easier installation, quicker setup, extended battery life, faster operation, a wider wireless range, and improved noise immunity, enhancing your overall smart home experience.
Package Contents: Inside the package, you'll find the Dimmer Module and an Instruction Manual. Please note that for remote commands via Z-Wave, a Z-Wave network controller, available separately, is required.
Experience Wireless Smart Home Freedom with Qubino: Qubino offers innovative and budget-friendly Z-Wave smart home devices suitable for residences and businesses of all sizes. Renowned as the world's smallest Z-Wave devices, Qubino solutions enable hassle-free installation and deliver unparalleled comfort, safety, and energy efficiency without disrupting your walls or budget.
Elevate your lighting control with the Qubino Mini Dimmer and immerse yourself in the convenience and efficiency of Z-Wave-connected dimming for your smart home lighting.

Quick and Easy Shipping 
All orders over $100 in the 48 Continental United States receive FREE Ground Shipping.
Orders checked out with Standard Shipping typically take between 1-2 business days to be processed and shipped. Expedited orders placed before 2:00 p.m. PST will be shipped the same day. Weekends and holidays are excluded from processing and shipping times, so please account for non-business days when choosing your shipping method. You will receive an email with tracking information when your order has been shipped. Z-Wave Outlet will contact you with a follow-up email if the merchandise you have selected is not currently in stock or if we need additional identification provided for credit verification.
Our primary shipping service is USPS and UPS. We offer expedited services such as UPS 2nd Day Mail at check out. For Next Day delivery please call to place your order. 
Weekends
Please remember that delivery time does not include weekends or holidays.
Standard Shipping
Standard orders are processed once credit card authorization and address verification have been obtained. Orders shipped via standard delivery typically arrive in three (3) to ten (10) business days (Monday through Friday, not including holidays) for the Continental United States. All orders are shipped within 1-2 business days.
UPS 2nd Day Mail
All Second Day Air orders confirmed before 2:00 p.m. PST will be processed the same day pending credit card authorization and verification. Credit card authorization can take 24 hours for approval. Second Day Air orders confirmed after 2:00 p.m. PST will be processed the following business day. Second Day Air orders placed on Friday after 2:00 p.m. PST will be processed on Monday (excluding holidays). 
Canada and Mexico
Normal delivery times 5-9 days 
Orders will need to be paid by PayPal or Wire Transfer 
Shipping cost includes insurance
Shipping to other countries is Available
Please contact us by email: support@zwaveoutlet.com or by phone 619-632-5254 for custom shipping quote. 
Shop from home with the comfort of knowing that your order is backed by a 100% Money Back Guarantee.

We stand behind the products and services we provide. If you are not satisfied with your purchase within the first 30 days you can return or exchange new products for a full refund. 
If the item has a manufacture defect in material or workmanship, we can help you process your Manufacture Warranty Claim. Please contact support@zwaveoutlet.com to trouble shoot your ZWave Outlet Purchase.   
Items purchased from outside of ZWaveOutlet.com will need to be processed through their appropriate sales channel (IE: Amazon.com, Ebay.com, NewEgg.com etc)  ZWaveOutlet's Guarantee doesn't cover shipping costs incurred during exchanges and for full refund items need to be in new condition. 
We're so confident we can save you money that we now guarantee it! If you find a lower advertised price from any authorized U.S. dealer on an new, in-stock product, e-mail us and we'll match any verifiable price. You can shop with confidence at ZWaveOutlet knowing you'll receive the LOWEST PRICE out there, GUARANTEED! *Prices matches need to be completed before placing order.